Free CodeHS Professional Development Workshops
At CodeHS, we offer free in-person professional development workshops around the country to help prepare teachers to run successful computer science classes with CodeHS! During these one-day summer workshops, teachers learn programming skills, effective pedagogy, and best practices for teaching computer science in a blended classroom.
Check out when we will be running a free PD workshop near you.
Summer 2019 PD Locations and Dates:
PD Workshop
Date
Time
Location
RSVP Here
Atlanta, Georgia
Weds, June 12, 2019
9am - 2pm
Georgia State University College of Law
85 Park Place, NE
Room 246
Atlanta, GA 30303
RSVP
Indianapolis, Indiana
Mon, June 17, 2019
9am - 2pm
University of Indianapolis
Martin Hall 354
1400 E Hanna Ave
Indianapolis, IN 46227
RSVP
Dallas, Texas
Tues, June 18, 2019
9am - 2pm
Factory Six03
603 Munger Ave
Dallas, TX 75202
RSVP
San Francisco, California
Weds, June 19, 2019
9am - 2pm
Peerspace
835 Market Street
Suite 556
San Francisco, CA 94103
RSVP
Washington, D.C.
Thurs, June 27, 2019
9am - 2pm
Washington Trinity University
25 Michigan Ave NE
Washington DC, 20017
RSVP
Boston, Massachusetts
Weds, July 17, 2019
9am - 2pm
Boston Center for Adult Education
122 Arlington St.
Boston, MA 02116
RSVP
Detroit, Michigan
Thurs, July 18, 2019
9am - 2pm
SpaceLab Detroit
607 Shelby St
Detroit, MI 48226
RSVP
Chicago, Illinois
Mon, July 22, 2019
9am - 2pm
Peerspace
205 West Wacker Drive
Suite #202
Chicago, IL 60606
RSVP
Los Angeles, California
Tues, July 23, 2019
9am - 2pm
The Grantsmanship Center
350 S. Bixel Street
Suite 110
Los Angeles, CA 90017
RSVP
New York, New York
Thurs, July 25, 2019
9am - 2pm
Berkeley College
12 East 41st
Rooms B202 & B203
New York, NY 10017

RSVP
Portland, Oregon
Tues, July 30, 2019
9am - 2pm
NedSpace
707 SW Washington St #1100
Portland, OR 97205
RSVP
Salt Lake City, Utah
Weds, July 31, 2019
9am - 2pm
Continuing Education
540 Arapeen Drive
Room 238
Salt Lake City, UT 84108
RSVP
Charlotte, North Carolina
Thurs, August 1, 2019
9am - 2pm
Goodwill Opportunity Campus
5301 Wilkinson Boulevard
Charlotte, NC 28208
RSVP
* Attendees are responsible for their own travel arrangements to and from the PD workshops.
Frequently Asked Questions
What should I bring?
Laptop and laptop charger
When should I arrive?
Please arrive 15-30 minutes before the workshop starts to check-in.
Do I need to have a CodeHS account
No, although having one already will make it easier for you to jump right in to the PD! You can create an account by going to https://codehs.com/signup/teacher. If you don't have time to create one beforehand, there will be time during the PD to set up an account.
Does it cost money to create an account on CodeHS?
No, teachers can sign up free of charge! You even have access to all of our curriculum for free so you can use right away with your students.
How much teaching experience do I need in order to participate?
This PD is designed for teachers of all levels of experience. Whether you are brand new to teaching or have been in the classroom for 20 years, this PD will provide you with teaching strategies, content, and resources that will help you refine and strengthen your teaching practice.
What is the agenda for the PD workshop?
Here is a link to the full PD Workhop agenda.
Sponsors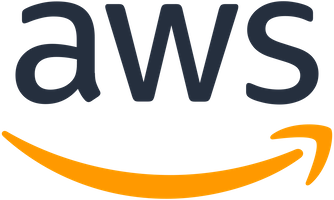 Last Year's PD Workshops
Check out some of the action shots from our PD workshops held last summer. These are just a few shots from our Chicago, Salt Lake City, and Missouri PD workshops. RSVP today to take part in this year's free PD workshops.