Video Game Design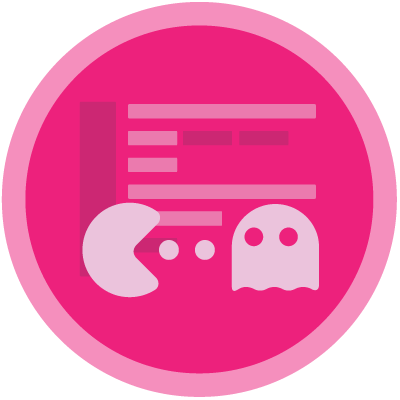 The CodeHS Video Game Design curriculum teaches the foundations of computer science and programming required to build their own video games in JavaScript. Students will learn how to code and finish the course having created over 5 text-based and graphical games.
Format
The entirely web-based curriculum is made up of a series of learning modules that cover the fundamentals of programming. Each module is made up of short video tutorials, example programs, quizzes, programming exercises, challenge problems, and practice problems. The course is designed for a year long class that meets 5 days per week, though schools implement it in a variety of ways.
Who is it for?
The Video Game Design course is an advanced, rigorous course designed for those familiar with the basics of JavaScript. The course is highly visual, dynamic, and interactive making it engaging for new coders. Students will combine many concepts of computer science to build several of their own games from scratch using JavaScript.
What do you Learn?
Students learn the fundamentals of programming with a focus on the tools you need to create video games.
During the course, students will make their own version of these games:
Game
Description

Breakout:

Students will learn how to make their own version of this arcade game where you control a paddle with the mouse to break all the bricks.

Helicopter:

Students will be walked through the steps to create a fun helicopter game that will work on the computer or on a smart phone.

Snake:

Students will learn to code the classic cell phone game.

Tic Tac Toe:

Students apply the concepts of data structures to make a web-based version of the pen and paper game.

Connect Four:

The original vertical strategy game where you try to get four in a row.
Demos
Visit our demos page to view and play more of the games that students will learn to make.
View Demos
Interested?
Interested in teaching the Video Game Design course with CodeHS? Get in touch, so we can help you bring CodeHS to your school!
Bring to My School
Sign Up
Sign up for a free teacher account to get access to curriculum, teacher tools and teacher resources.
Teacher Signup
Sign up as a student if you are in a school and have a class code given to you by your teacher.
Student Signup
Interested in teaching with CodeHS? Get in touch, so we can help you bring CodeHS to your school!
Learn More