Coding + Art is a mini-course that introduces students to the basics of coding through art! In this block-coding environment, students explore the digital art medium by building coding programs that create collages, imitate techniques of famous artists like Jackson Pollock and Andy Warhol, and tell stories through a sequence of multimedia scenes.
Syllabus
Units: 2
Timeframe: Unit
Contact Hours: 15
Units
Unit
Description

Introduction to Generating Art with Code:

Students are introduced to the JavaScript block coding environment. They learn how to create a computer program that places images and text on a canvas to create their own meme.

Generating Art with Code:

Students learn how to code computer-generated fractals, filters, and collages. For a final project, students develop a program that tells a story using images, text, and sound.
Demos
Click on a demo to test it out.

Homage to Jackson Pollock

Cityscape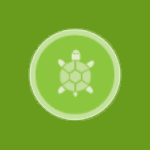 Square Spiral
Resources
Here are a few examples of teacher resources and materials to use in the Coding Explorations in Art course
Format of Course
The entirely web-based curriculum is made up of a series of learning items that introduce students to some fundamentals of programming. Each lesson is made up of short video tutorials, example programs, programming exercises, challenge problems, and connections. The course is designed as a creative, 10-hour long mini-unit, though schools implement it in a variety of ways.
Who is it for?
The Coding Explorations in Art course is designed for complete beginners with no previous background in computer science. The course is highly visual, dynamic, and interactive amd can be used with middle or high school students.
Interested?
Interested in teaching the Coding Explorations in Art course with CodeHS? Get in touch, so we can help you bring CodeHS to your school!
Bring to My School